Pyjama Party !
Pyjama Party !
All roads led to The Butterfly High, BKC on 12th December 2019 for the Mystere Paris MMT Pyjama Party.

The event unfolded with an energetic and enthusiastic group of moms and moms to be. As each guest entered, Mystere Paris handed them a goodie bag. The bag contained stylish, comfortable night wear or loungewear that had been curated especially for each of the guests. The guests changed into their PJ's and were ready to rock the party.
Hosted by the Mumbai Mom Tribe, the evening kick-started with a round of introductions. The moms set the floor on fire with a ramp walk. Their confidence and oomph was something to see! This was followed by a bunch of games such as the popular dumb charades, the statue game and others. Not only did the mums participate enthusiastically, they cheered each other on with equal gusto. Sisterhood like this is what movies are made up of!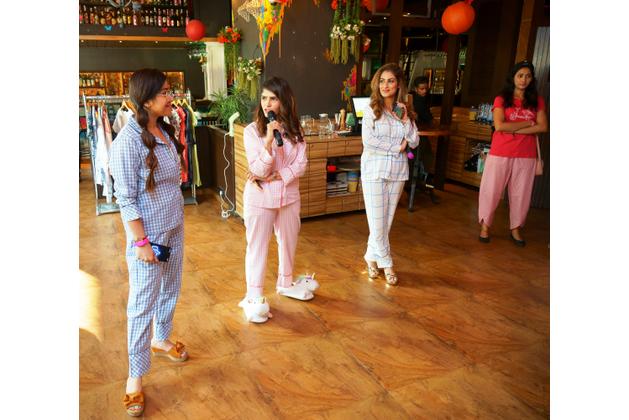 We had a small introduction to the brand, Mystere Paris by Tanvi Goenka Sekhsaria, the founder. Tanvi is soon going to be a mom. So she took the opportunity to get some tips and tricks from a room full of moms on motherhood, work life balance, nutrition etc. The moms were generous with their advice and shared beautiful experiences from their own lives.
It ain't a party if the dance floor is not lit! And boy, did these women dance the evening away.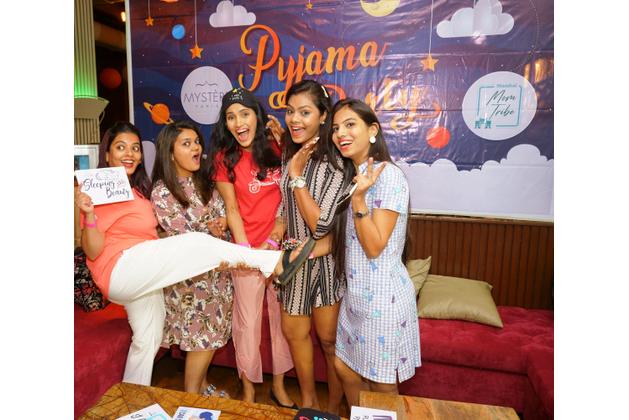 We had some delicious food and thirst quenchers from The Butterfly High ensuring everyone went home well fed and happy.
Photo booth backdrops, quirky sleep themed props ensured the shutter bugs never stopped clicking with Selfies, groupfies, velfies.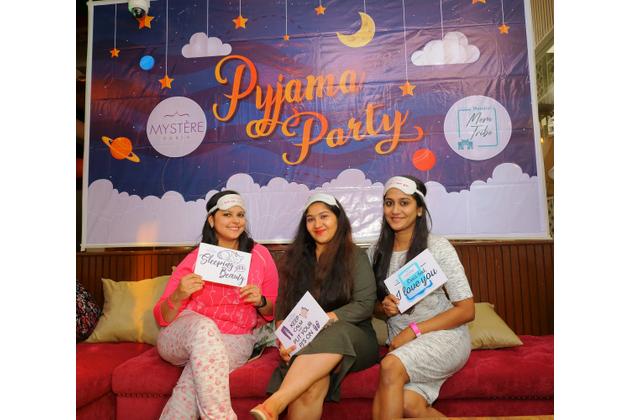 Pre-registrations for the event were a huge success and the organizers had to extend the guest list number from 40 to almost 70 people.
Just like any other successful pyjama party at the Mystere Paris Pyjama Party, there were comfy pyjamas, zero sleep, dance, music, gossip, laughter and everything else sweet dreams are made of.